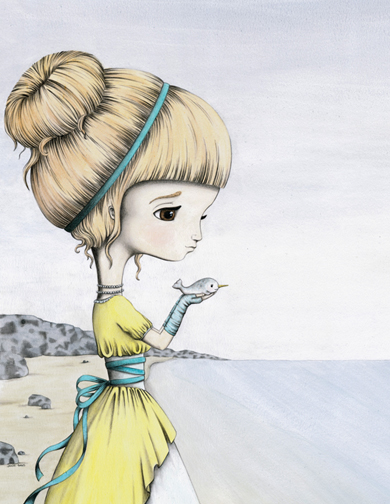 Hope everyone had a happy holiday!
Just wanted to post a little update as I get back in the swing of things after taking some time off for the holidays.  "The Return" was featured in my 2014 narwhal calendar.  I have a few left in my shop.  Prints are also available.
We are expecting a snow storm here in New York tonight into tomorrow.  I'm looking forward to being snowed in with hot cocoa and new ideas for artwork.  If anyone is on instagram and wants to see work in progress pics and randomness, i'm @noosedkitty on there.
I will be part of a group exhibit on Cats in Hollywood, CA at the end of January.  More on that as it gets closer!