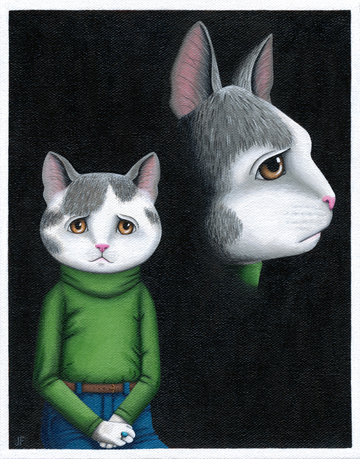 Cat Art Show 2 opens this Thursday, March 24th at Think Tank Gallery in Los Angeles!  I will have three brand new paintings included in the show.  The exhibit features over 70 artists whose work will focus on the cat as muse.  A portion of the proceeds will go to Kitten Rescue.
March 24-27, 2016
Think Tank Gallery
939 Maple Ave.
Los Angeles, CA 90015
Thursday, 3/24: 8-10PM Friday, Saturday and Sunday: 11AM-5PM
Admission is free.